Mar 11, 2021
On the Home Business Podcast, we love Start-Up Success Stories. How about two Minnesotans from Lakeville - Levi Conlow and Robby deziel – who struck out west and found success. Their Lectric eBikes exploded onto the electric bike scene in 2019, and hit $14 million in sales their first year. Their start-up journey provides great lessons for anyone with a business idea who is afraid to take the leap. Despite their youth, they proved to be seasoned marketing pro's and who were able to pretty much self-fund their venture.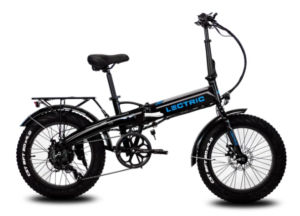 [caption id="attachment_118663" align="alignright" width="300"] The Lectric XP Model[/caption]
Richard "Capt'n" Henderson and Sherilyn Colleen interview co-founders Levi Conlow and Robby deziel on their exciting business-building journey (www.Lectricebikes.com).
Subjects discussed in the podcast include:
How they came up with the idea to start an electric bike company
Getting their Lectric XP bike model to explode in sales during their first year of being in business
Raising initial seed and start-up capital
Niche and social media marketing within a group of motivated product enthusiasts
Their work done from home or a home office.
Making a business partnership work
Building on success – what the future holds for Lectric eBikes
Subscribe to Home Business TV YouTube Channel (Click)
Subscribe to the Home Business Podcast
Home-Based Business Start-Up Guide
Episode Sponsor: Downline Builders Network * www.GeraldPeters.info
Interview Guest: