Mar 3, 2020
We love entrepreneurial success stories on the Home Business Podcast. What do you do when at age 22 you crack the 6-figure income but then suffer a drug overdose? Ted McGrath (http://tedmcgrathbrands.com) is now a best-selling author and entrepreneur teaching others how to create their own lucrative businesses.
[caption id="attachment_93175" align="alignright" width="400"]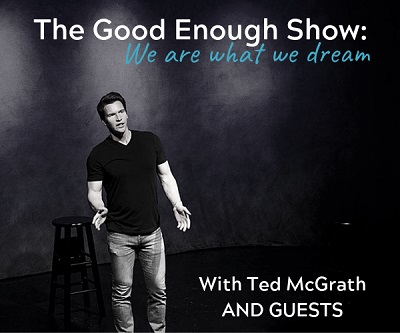 Ted McGrath is turnng his play into a movie.[/caption]
Richard "Capt'n" Henderson and Sherilyn Colleen interview Ted McGrath, who preaches his "Good Enough" brand to thousands that has laid the foundation for a public speaking empire. He has also channeled his message into a play - with a movie in the works - that we want to learn more about. Subscribe to Home Business TV (https://tinyurl.com/ya4vs6qe).
Subjects discussed in Podcast include:
Ted McGrath's book and business empire
How did the "wake-up call" of overdosing change Ted's life?
What does Ted's "Good Enough" brand encompass?
How is Ted making his play into a movie?
Tips for getting a new entrepreneur off the ball
Ted's advice for entrepreneurs to persevere when the going gets toughN
Subscribe to Home Business TV YouTube Channel (Click)
Subscribe to the Home Business Podcast
Episode Sponsor: HB Vitality * www.HBVitality.com
Interview Guest:
[caption id="attachment_93178" align="alignleft" width="400"]
Ted McGrath has created The Good Enough Movement.[/caption]